Swimming From Alcatraz: One Stroke at a Time
<![if !vml]>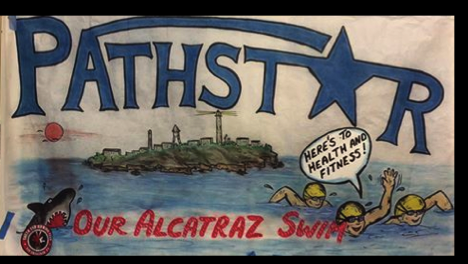 <![endif]>
Imagine ...
Swimming from Alcatraz to San Francisco wearing just your bathing suit, goggles and swim cap in 56F water.
<![if !vml]>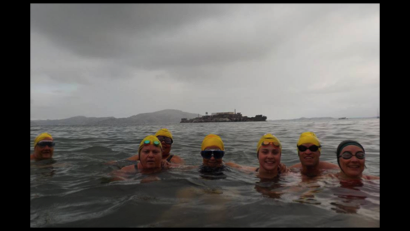 <![endif]>
Cisco's Time2Give program enabled me to volunteer with San Francisco based PATHSTAR, www.pathstar.org, a non-profit organization committed to inspiring and revitalizing sustainable health and well-being practices within Native American communities by providing experiential learning opportunities.
Diabetes has tragically impacted my family, likely causing my Mother-in-law's vascular dementia. The only word to describe our situation is heartbreaking. Could the situation have been prevented? Perhaps.
When I first heard the PATHSTAR organization was looking for "swim angels" to spend a week preparing their swimmers, I knew exactly how I would spend my Time2Give. I was looking for an immersive experience spending a week fully engaged with motivated people.
PATHSTAR's weeklong immersion program employs intensive educational and experiential learning, including support and advocacy in overcoming geographic, economic, and political obstacles regarding food availability, eating habits, methods of food preparation, and lifestyle choices in Native American communities. PATHSTAR emphasizes programs leading to mentoring and role modeling, reinforcing the benefits of meeting challenges and inspiring healthy change. The program culminates with a swim from Alcatraz to San Francisco.
The PATHSTAR swim week is a component of a year-round program to educate about and encourage wholesome nutrition and a stay-active lifestyle among Native American and Alaska Natives. Obesity is a leading precursor of diabetes. Nationally, nearly half of Native American children are overweight or obese, a rate almost double that of their white peers, according to the 2015 State of Obesity report from Trust for America's Health and the Robert Wood Johnson Foundation. Furthermore, studies show type 2 diabetes can be avoided with a healthy diet and increased physical activity.
Inspired by her work at the South Dakota Pine Ridge Reservation, San Francisco's Nancy Iverson, M.D. created the PATHSTAR program in 2000. Dr. Iverson describes the swim from Alcatraz to San Francisco as a metaphor where participants incrementally improve their lives: one stroke at a time. Dr. Iverson, an accomplished open water swimmer, has completed 140 Alcatraz crossings and many more swims around the world.
A typical PATHSTAR swim week day starts with a swim at the South End Rowing Club, www.serc.com, based at San Francisco's Aquatic Park. Prior to their first swim at the South End, most PATHSTAR swimmers had limited or no open water swimming experience. The swim program builds cold water acclimation by increasing swimming time from 30 minutes to 60 minutes over the course of the week.
Following the daily swim, PATHSTAR participants enjoyed physical challenges like hiking up the Hyde Street hill, Pilates, yoga, walking across the Golden Gate Bridge, kayaking in Sausalito, touring Alcatraz, as well as learning experiences like planning meals, recording food logs, understanding personality habits, acting with www.lifetheatre.com, life coaching, and gardening with horticulture experts.
<![if !vml]>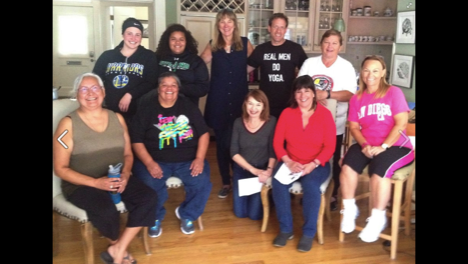 <![endif]>
During one of the learning sessions, we watched the documentary Fed Up to understand how uninformed food selection contributes to the obesity and diabetes epidemic. Fed Up portrays how the food industries increased the sugar content of our foods while marketing these products as healthy "fat free" and "low fat" choices. Fed Up further describes how the sugar supported political lobbies continue to mask the risk sugar intensive calorie consumption has on diabetes, national health, and healthcare costs. Have you ever noticed packaged foods do not list the sugar content as a percentage of the daily recommended allowance?
<![if !vml]>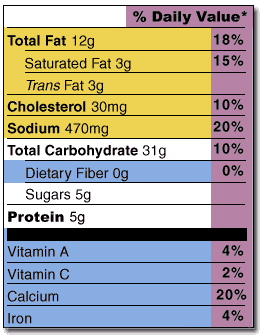 <![endif]>
I'm Not a Swimmer
I'm not a life-long swimmer, nor an elite athlete. Until a year ago, I never swam in open water, let alone cold water. I relearned to swim three years ago when an injury prevented me from cycling, my primary mode of exercise. As my swimming improved, I thought about swimming from Alcatraz. It took me 6 months to make the decision to attempt an Alcatraz crossing and another 3 months of weekly training wearing a wetsuit in the San Francisco Bay to prepare for the swim.
After my Alcatraz swim last October, I returned to my local pool and swam monotonous laps following the black line at the bottom of the pool. Boredom set in. The cold open water offered adventure, challenge, and opportunities to step outside my comfort zone and, over time, get comfortable doing something initially uncomfortable. The pool offered convenience. I'm after the process of hard work to improve, not just a quick fix.
At some point in our lives, we may experience a mid-life crisis, or evolution. Over the past few years, if something made me uncomfortable, I wanted to get comfortable with it. I believe in the Growth Mindset studied by Stanford Professor Carol Dweck and her team, who believe the brain is like a muscle, and with training along with feedback, one can make profound advancement. Swimming in murky cold waters allegedly infested by sharks made me very very uncomfortable. I won't even get into how it makes my extremely supportive wife feel! I could not think of a better opportunity to face my fears, return my wetsuit, and literally jump back in the San Francisco Bay with just my bathing suit, swim cap and goggles.
As the 2016 California winter drew to a close and the San Francisco Bay's waters warmed to 55F, I took my first plunge without a wetsuit. I lasted 25 minutes in the cold water and then shook for 90 minutes while trying to get warm. The next week, I only shook for 60 minutes after the swim. Over time, both my mind and body acclimated to the cold water and I joined the South End Rowing Club which offered hot showers and a sauna. Now, I regularly swim 60-75 minutes in the San Francisco Bay and have enjoyed some epic experiences like swimming under the Golden Gate Bridge and jumping from Pier 39 Ð much to the amazement of the local tourists.
The Alcatraz Experience
Our six PATHSTAR participants may have had six months to think about swimming from Alcatraz, but they only had 8 days to adjust to swimming in the San Francisco Bay. They joined us from Idaho, Washington, and California, with tribal affiliations including Cherokee, Colville, Hupa, Lakota, Nez Perce and Paiute Shoshone. Their ages ranged from 14-58. During our training sessions, I swam with all the PATHSTAR swimmers. I was deeply impressed by the perseverance and can-do attitude of every one. I would be honored to swim with each of them again.
On the day of the swim, we met at the South End at 5:45 a.m. The sun had not yet risen, and dense fog limited visibility. Fog horns could be heard through the darkness. Overnight, the water temperature dropped to 56F degrees. Choppy water coupled with a 15 mph wind made for conditions far rougher than during our eight practice swims.
<![if !vml]>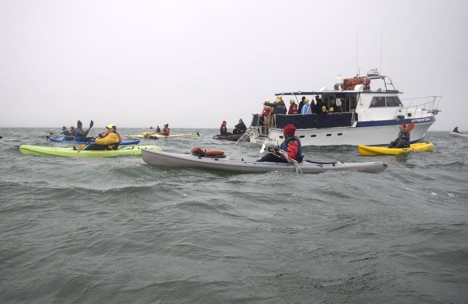 <![endif]>
Six PATHSTAR swimmers gathered with 50 volunteers for the swim briefing. The briefing began with traditional Native American music with the Boys from Omak. Following the safety briefing on currents, tides, and conditions, each PATHSTAR swimmer was assigned a swim pod with two swim angels and two kayakers. In addition, there were four rigid inflatable support boats to ensure maximum safety. The briefing ended with a smudging ceremony where we created a smoke bath with sage to purify and cleanse our bodies, aura, and energy. It was an honor and frankly exciting to begin our final challenge immersed in Native American traditions.
We walked from the South End to Fisherman's Wharf, boarded the Hyperfish and departed for Alcatraz. As the fog lifted, we saw hundreds of people gathered on Alcatraz's hills for the Indigenous Peoples Day sunrise ceremony. We heard their cheers and saw their waving flags to encourage us. As we entered the water, the fog remained heavy, shrouding the Golden Gate Bridge on our right and the Oakland-Bay bridge on our left. San Francisco's skyline had just become visible 1.25 miles away. As we swam, the USS San Francisco submarine passed a few hundred yards behind us. Who knows what was lurking below us! <![if !vml]>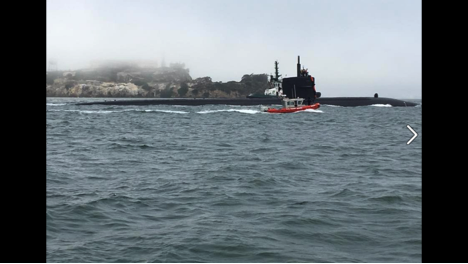 <![endif]>
It was a tough crossing. The chop moved us up and down, the wind pushed us east, and the ebb current never kicked in. We could not establish a regular rhythm, making breathing even more challenging. We fought, we swam, we made it across and met the other pods at Aquatic Park's opening gap for a quick group photo. With only a few hundred yards left to swim, we knew this swim would be completed. As we approached the beach, we heard our families and friends cheering to greet us and celebrate our week long swimming accomplishment.
<![if !vml]>
<![endif]>
Getting out of the water was a defining moment. Donna, the PATHSTAR swimmer in my pod, completed an Alcatraz crossing to San Francisco - without a wetsuit - in 56F water. It's an accomplishment few people will attempt, let alone achieve. For the rest of her life, Donna knows she's got what it takes to draw from her strength, drive, and resolve to step outside her comfort zone and succeed. Although I may have been one of Donna's swim angels on the Alcatraz swim, Donna and the PATHSTAR swimmers Karen, Sanaa, Savanah, Shawna and Theresa will be my motivational angels, reminding me of my father's most important life lesson: It's Possible!
If you'd like to try swimming in the Bay, come and join me some time. Let's be swim angels together next year, working with truly amazing Stars.
#WeAreCisco #fullspeed #ciscorocks
<![if !vml]>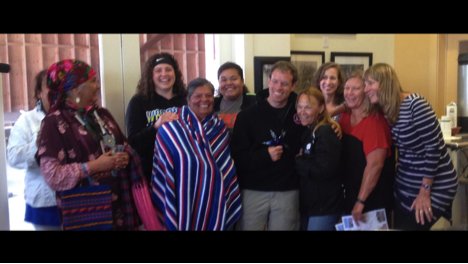 <![endif]>
<![if !vml]>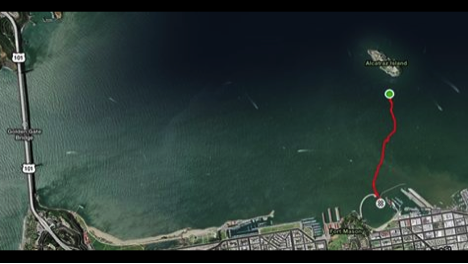 <![endif]>